Heading for #SfN23 with two posters
In: own data
It's the time of the year again where 30,000 neuroscientists head to the US to talk neuroscience. This year the big annual conference is in Washington, DC, one of the three cities able to host this large event.
Our first poster will be up on Tuesday morning and shows results from operant self-stimulation experiments using optogenetics and dopaminergic neurons. Some of this work is already available as a preprint, but this poster contains essentially all the work done after that manuscript was peer-reviewed. This poster will be presented by our Bachelor student Luisa Guyton: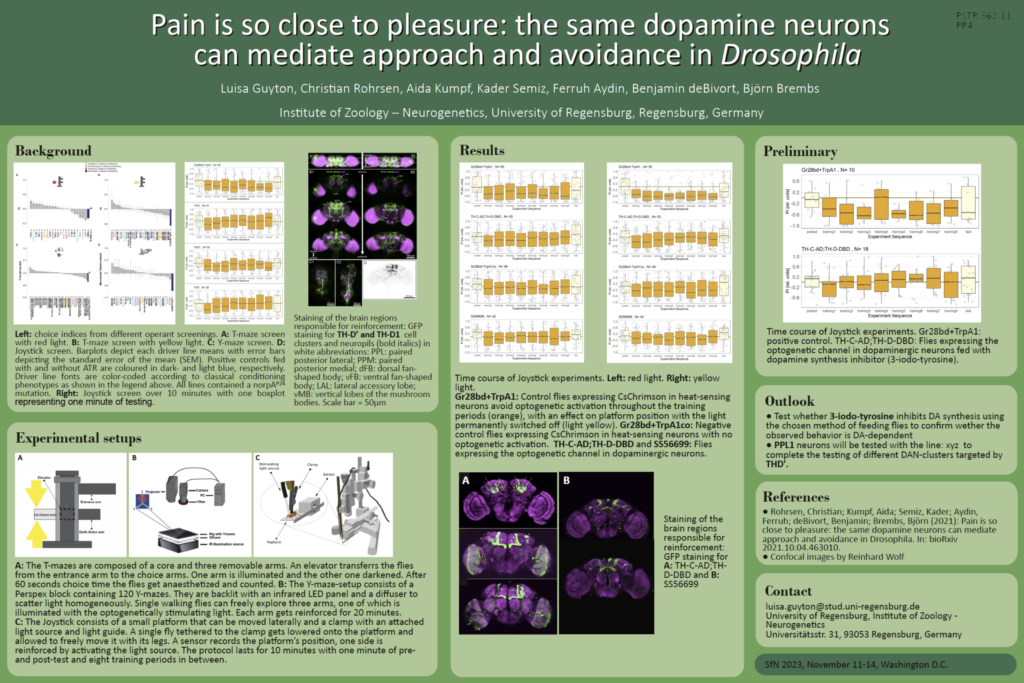 The second one is on Wednesday morning and all about motor learning and the different ways how we can use genetic manipulations to improve motor learning. This poster will be presented by our postdoc Radostina Lyutova: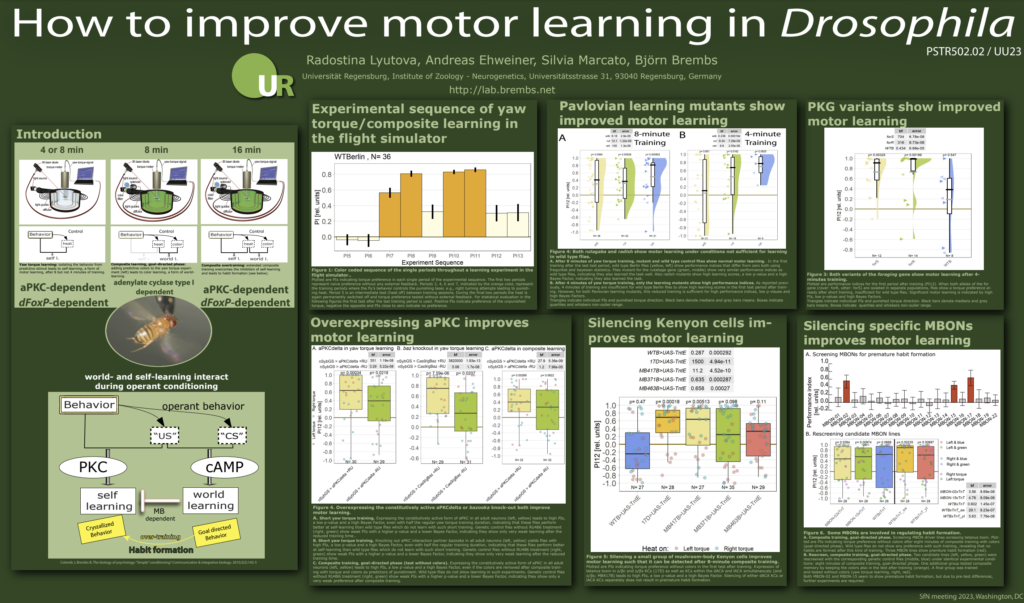 Klick on the posters to download the PDFs.

(Visited 254 times, 254 visits today)
Posted on
November 7, 2023
at
10:29